Going to the beach this weekend! YEA!!! I havent layed on a beach in years and while simply laying on the beach in peace and quiet is close to impossible with a 2 year old, I still plan on enjoying myself!!!
We are taking her to the same beach I vacationed at as a child with my grandmother, the one who Grace's middle name comes from. Nana used to wear her big sunglasses and purple floppy hat and sit under an umbrella all day long but man, was she so cool!!!! Every year, we came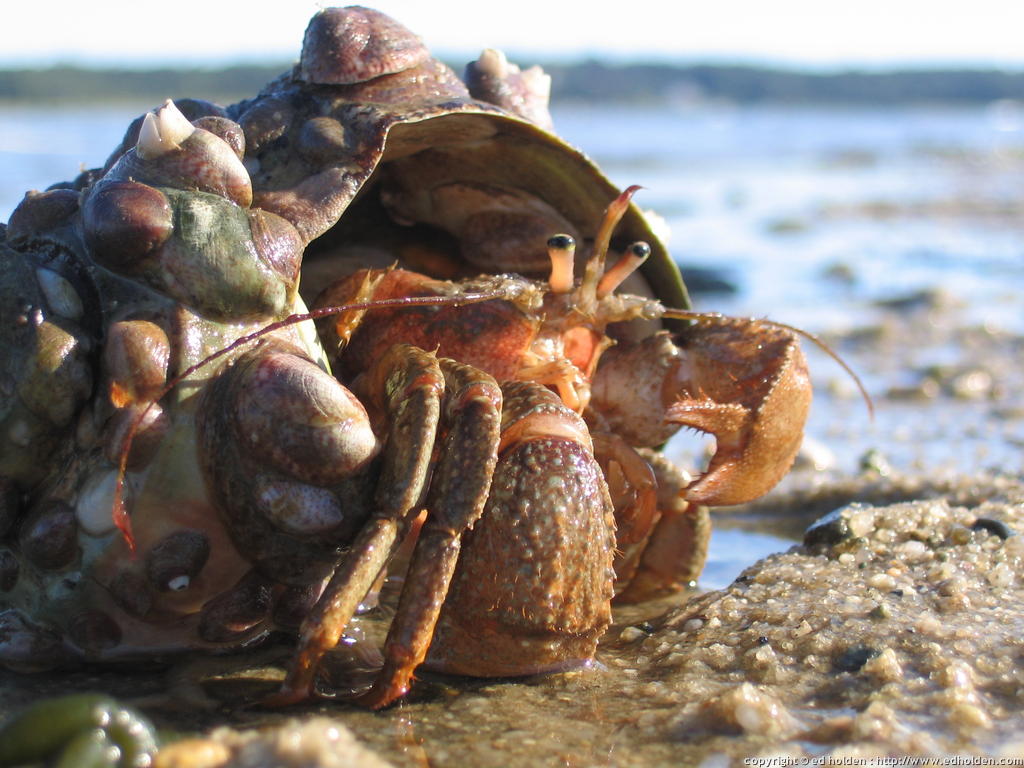 home with 1,275 of those stupid silk-screened t-shirts from the tourist-y boardwalk stores. Hermit crabs were always the best thing we acquired at the beach. Normally, they only lasted 2 weeks or so at my house but I had this one that, seriously, would not die......he lived for a year or so. But whatever, he had a cool shell so I liked him.
This weekend, Grace will wear a tacky silk-screened t-shirt and her first pet will be hermit crab from the boardwalk...........and I can't wait!